Mobile Banking
---
Have access to your accounts on your wireless device 24 hours a day, 7 days a week to view balances, transactions, transfer funds, schedule payments, view account alerts, deposit checks and more. You can download the Grundy Bank mobile app from your app store.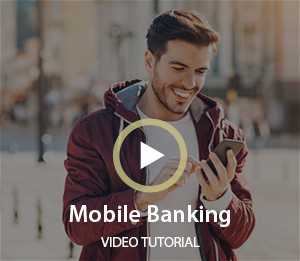 REAL-TIME ACCOUNT ALERTS
With Grundy Bank Real-Time Account Alerts, you will know the moment something happens to your bank accounts. It's easy to enroll, free to sign up and a great way to combat fraud.
You'll be able to choose the type of alert you want, all from your online banking or the Grundy Bank mobile app. Choose to know:
When your online banking password has been changed
Get notified when a specific check has cleared
Find out when your loan has posted for payment
And many more. Click here for a full list of the types of alerts you can receive.
You can even choose how it's delivered. Receive a text message, email notification, push notification, thru online banking or enroll in all!
CLICK HERE for steps on how to enroll!
Be sure to enroll thru online banking or your mobile app!
Already enrolled in alerts? You will have to re-enroll. For more questions, contact a Client Services Specialist at 815-942-0130.
OTHER MOBILE BANKING FEATURES
• Instant Balance. View Account balances from the login screen. No password, no waiting. Our new Instant Balance feature lets you view up to six accounts right from the login screen of our mobile app -- no password necessary. Just tap the new instant balance button in the top right hand corner of the login screen to begin the set up process. It's that easy!
• Mobile Deposit. Deposit your checks electronically and save yourself a trip to the branch! You can deposit checks safely and securely through the app anytime, anywhere.
Click here to watch a video on how to deposit a check or follow the instructions below.
To make a mobile deposit:
1. Log in to your mobile banking app.
2. Go to "Deposit" at the bottom of your screen.
3. Click on "Deposit Check".
4. Select the account you want to deposit to.
5. Enter the amount of the check then take a front and back image of your check and then click on next to verify your deposit.
6. When photographing the front and back of the check, make sure all 4 corners of the check are visible.
7. Be sure to endorse the check and include "For Mobile Deposit Only".
Limits: Your check deposit limit and daily deposit limit is $5,000 per day.
Availability: Checks deposited before 5 p.m. will be processed the same day. Deposits made after 5 p.m. or on a Saturday, Sunday or bank holiday will be processed on the next business day. Your funds will usually be available no more than two business days after deposit..
CARDHUB
---
New Card Management and Spend Tracking Within Our Mobile Banking App! Greater control over your debit and credit cards is just a tap away. Check out the advanced card management tools in your mobile app today!
Designed to optimize your experience, the new features will be found by tapping [My Cards] right inside our mobile banking app. You'll still have all the features you're used to, and more, including:
Transaction notifications
Enriched transactions to clearly see where your purchases are made
Recurring payment visibility for subscriptions and cards on file with merchants
Controls and alerts for location, merchant type, and spending limit preferences
Tracking spend by month, category and more
What Should I Do To Get Ready?
If you haven't already, download our mobile banking app, set up an account and login to become familiar with the app.
Turn on automatic app updates on your phone so you get the new features as soon as they are rolled out.
Enable push notifications in our mobile banking app so you know exactly what to expect and when.
Contact Us
For any questions regarding the update, please call us at (815) 942-0130 or email us at info@grundy.bank.
Apple Pay, Google Pay and Samsung Pay
---
Your wallet just got smarter and purchasing has never been easier!
Now you can use Apple Pay®, Google Pay™ or Samsung Pay® with your debit card to pay quickly and conveniently at checkout in stores, online and for in-app purchases. Getting started is easy, simply choose your preferred mobile wallet and get started today.
It's fast, convenient and secure! Download the Grundy Bank mobile app today.
---
Check deposits are subject to verification and may not be available immediately.
Check your account to make sure your account was credited.
You must retain your check for at least  60 days and then it can be destroyed.
View the Terms & Conditions for Mobile Banking by clicking Mobile Banking Terms and Conditions for more detailed information or questions you may have on mobile banking.
Some accounts are not eligible for mobile deposit. Availability may be affected by your mobile carrier's coverage area. Your mobile carrier's message and data rates may apply.
Certain devices are eligible to enable fingerprint sign-on. If you store multiple fingerprints on your device, including those of additional persons, those persons will also be able to access your Grundy Bank mobile app via fingerprint when fingerprint is enabled. Your mobile carrier's message and data rates may apply.
Only select Apple devices are eligible to enable Face ID. If you have family members who look like you, we recommend using your username and password instead of Face ID to sign on. Your mobile carrier's message and data rates may apply.
Grundy Bank, Member FDIC.