Online Banking
Grundy Bank's free Online Banking allows you to access your account from virtually anywhere you have an internet connection. With Grundy Bank's Online Banking you can view all of your Grundy Bank accounts including check and savings accounts, loans and even your IRA or CD. You can transfer funds between your accounts, pay bills with our free Bill Pay service, transfer money to accounts at other financial institutions and electronically pay anyone at anytime. It's safe and secure!
Signing up is easy! Visit our home page and click on "Enroll" in the upper right hand corner of our Online Banking section.
For a copy of our Personal Online Banking Terms and Conditions click Online Banking Terms .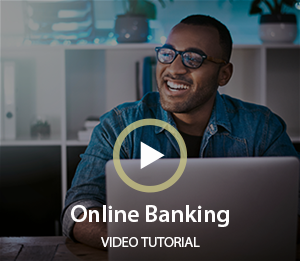 REAL-TIME ACCOUNT ALERTS
With Grundy Bank Real-Time Account Alerts, you will know the moment something happens to your bank accounts. It's easy to enroll, free to sign up and a great way to combat fraud.
You'll be able to choose the type of alert you want, all from your online banking or the Grundy Bank mobile app. Choose to know:
• When your online banking password has been changed
• Get notified when a specific check has cleared
• Find out when your loan has posted for payment
• And many more. Click here for a full list of the types of alerts you can receive.
You can even choose how it's delivered. Receive a text message, email notification, push notification, thru online banking or enroll in all!
Be sure to enroll thru online banking or your mobile app! Watch this video on how to enroll.
Already enrolled in alerts? For more questions, contact a Client Services Specialist at 815-942-0130.
---
Send Money
Zelle is a convenient way to send money using your mobile banking app or online banking account. Whether it's saving you a trip to the ATM or taking out the guesswork of divvying up the lunch tab, Zelle is a fast, safe and easy way to send and request money.
Send Money with Zelle®
---
Bill Pay
Grundy Bank's free bill pay lets you take the worry out of getting your bills paid on time. With online bill pay you can receive your bills electronically, input your payment and not have to worry about your bills getting lost in the mail. You can also:
Pay anyone, anytime.
Schedule recurring payments.
Schedule payments for a future date.
Pay bills with your mobile phone.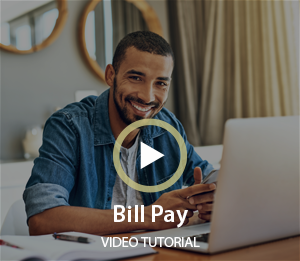 Account Alerts
Would you like to know when a deposit is made or a withdrawal takes place on your account? How about when a check has cleared? Now you can be notified when these actions take place with Account Alerts.
Enroll today for this FREE service offered through online banking. We can alert you via e-mail or text message. You choose the most convenient method for your lifestyle. You will be notified with an alert when the certain activities you specify occur.
Grundy Bank offers many different account alerts. Included in these alerts are notifications for checking accounts, savings accounts and loans. Enroll now! Log into your online banking and a message box will be shown on the account summary page. Click on the alerts you would like sent to you via text or email. It's that simple.
Once you choose the alert you would like to receive, just enter your cell phone number and select your cell phone carrier from a drop down list. If you are already signed up for Mobile Banking, these options will be prefilled for you.
*Grundy Bank does not charge for the Account Alert services. Standard text messaging rates may apply from your service provider. Please check with your mobile provider for further details.
eStatements
Are you tired of receiving paper statements in the mail? Are you worried about your privacy if your statement went into the wrong mailbox?
Simplify your life and access your statements electronically. Review your statement online, print it out for your records and access up to 24 months of statement history online. Instead of receiving your statement in the mail, you'll be notified by email when your e-statement is ready to view.
To enroll, login to your online banking and click on "Profile" and scroll down to Electronic Statements.