Cash Management Solutions
Safe. Secure. Convenient.
Putting all the pieces together to keep your business viable can be complicated. Grundy Bank can offer cash management solutions to help you with your business needs. We can be your perfect partner when it comes to managing your money so let us help you determine which cash management services work best for you. Look at all we can offer to help you stay on track:
Business Online Banking
Have 24-hours a day, 7 days a week access to your business finances through our Business Online Banking. We have on-demand tools to give you the edge needed in today's busy, competitive market place. View account balances and transaction history for your business and loan accounts. You can even transfer funds between accounts, place stop payments and grant multiple employees with varying levels of access. Our check imaging feature allows you to view the front and back of the checks paid against your account. It's easy to learn! It's easy to use! It's Business Online Banking. Contact us at (815) 942-0130 to enroll!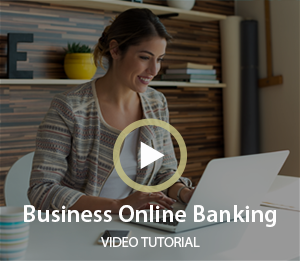 Payroll Processing/Direct Deposit
We offer FREE payroll processing with direct deposit for your employees. Deposit their pay into their bank account while elminating the risk of fraud, replacing lost checks and give them instant access to their funds. Most importantly, it saves you time and money from issuing paper checks while allowing you to better manage your cash knowing the exact clearing date of your payroll.
Remote Deposit Capture
Grundy Bank's Remote Deposit Capture service allows you to electronically deposit your customers' checks on the same day you receive them – without leaving your office. Remote Deposit Capture electronically deposits checks into your account the same day you scan them, eliminating the need to race to the bank before the daily deposit deadline. In addition, images of the scanned items are readily available on your computer for easy reference. All you need is a PC, internet connection and a check scanning device which we provide.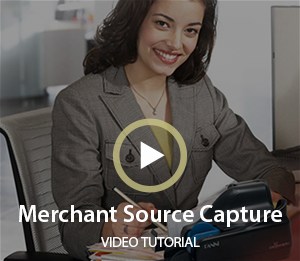 Soft Token
---
Soft tokens = strong security, customer convenience
Grundy Bank works hard to deliver the highest level of protection for our Business Online Banking customers. That's why we now offer a free soft token app that generates a secure one-time password to use each time you log in to your account.
How it works
The soft token app generates a random, one-time string of numbers that you enter when logging into your account. Combined with a PIN that you create when setting up the soft token, it offers maximum protection against criminal fraudsters. You can even use the soft token as an extra layer of protection for wire, ACH or other high-dollar transactions. A soft token is convenient - just install the app on your smartphone and it's there whenever you need it. If you are a multi-account holder with Grundy Bank, a single installation of the app can hold multiple tokens for use when you log in to each of your accounts.
Soft token FAQ's

What if I lose my smartphone?
When setting up the soft token, you have the option to register more than one device. So if you should misplace your smartphone, you can log in with another device. Another option would be to get a new phone and have Grundy Bank. re-register the new phone. At that point, you would need to also re-install the app.
Can I use it with my Business Mobile Banking app?
Yes, the DIGIPASS for Business Banking app can be used when logging in or completing transactions via Business Mobile Banking. Instead of following desktop activation process, you'll generate a one-time password from the DIGIPASS for Business Banking app to log in from your mobile banking app or when you complete a transaction.
Can I switch from a hard token to a soft token?
With approval, you can switch from a hard to a soft token by logging into your Business Online Banking account, selecting the Profile page and following the instructions to make the switch. You'll then turn in your hard token.
What are the best ways to keep my app and account secure?
You should always start by enabling the passcode or biometric access to your smartphone in order to protect access to your device. The DIGIPASS for Business Banking app also gives you the option to create a regular password or to set up a biometric login so you can then generate a one-time password or a digital signature for accessing your account.
What is a soft token?
A soft token is a software app that is downloaded and installed on your Apple or Android smartphone. The app adds an extra layer of protection to your Business Online Banking account by generating a one-time password each time you log in. This random string of numbers is used when logging into your account or completing certain transactions such as ACH or wires.
Who can use soft tokens?
Talk to your business banker about getting approved for use of the DIGIPASS for Business Banking soft token. Once approved you'll be able to control which employees can access your accounts via the soft token.
How do I enroll my business?
Ask your business banker about using soft tokens then complete the necessary steps to get started. Watch this video on how to set up and use the free DIGIPASS for Business Banking soft token app.
Where do I find the app?
You can find and download the free soft token app, which works on Apple or Android smartphones and other devices, by searching for DIGIPASS for Business Banking in either the Apple or Google Play app stores.
How does it work?
The soft token app protects access to your Business Online Banking account by generating random, one-time passwords that you and approved employees will use each time you log in to your account. It can also be used to complete high-value transactions such as ACH or wires. The one-time string of numbers, combined with the PIN you set up in Business Online Banking, makes it nearly impossible to hack your account.
When if I enter the wrong number when logging in?
If you enter the wrong one-time password/PIN combination, just re-enter the correct numbers generated by the app and your PIN.
Merchant Services
Grundy Bank has teamed up with BluePay to offer you payment processing solutions for your business. Accept payments in your place of business through terminals, your website or smart phone. Even if you already accept credit cards, call to receive a free consultation of your existing service to ensure you have the best products and the best rates that are available to you! Click here for more information on Merchant Services.
ACH
Origination

and Wire Transfers

Automated Clearing House (ACH) is a secure, nationwide electronic funds transfer (EFT) system that connects U.S. Financial institutions. Origination allows you to make electronic payments or process credit transactions against your account and accounts at other banks with proper authorization. ACH is cheaper and faster than processing paper checks. In addition, you can initiate wire transfers without having to leave your office.
Night Deposit
Make deposits after hours at a secure night drop with multiple drop locations. Your deposits are processed the next morning and zipper deposit bags are available for your convenience.
Business Credit Cards
Improve cash flow and easily track business expenses with your choice of VISA® Business Card, VISA® Business Bonus Rewards Card or VISA® Business Bonus Rewards PLUS Card. (Credit approval required.)
eStatements
Are you tired of receiving paper statements in the mail? Are you worried about your privacy if your statement went to the wrong mailbox?
Simplify your life and access your statements electronically. Review your statement online, print it out for your records and access up to 24 months of statement history online. Instead of receiving your statement in the mail, you'll be notified by email when your e-statement is ready to view. Manage imports/exports from Microsoft Money or Intuit Quicken/Quickbooks.
---
To find out how your business can benefit from our cash management services, contact our Commercial Banking Specialist.
When emailing Grundy Bank, the information you input is sent as an e-mail that is NOT SECURE. Do not send information through e-mail such as account numbers, social security numbers, or passwords.